At the start of 2010 I decided to give up a nomadic lifestyle and settle in Halifax. My first priority was finding a running club to increase my social base and possibly find work. I sat in the DAL tower one cold February Thursday and the first person dressed like a runner that came through the door was Barb. Instantly she had me signed up to talk to her partner Paul who worked in the marine industry. Second through the door was Leo, though I am pretty sure I called him Cliff for the first few weeks. Leo gave me a ride home that day in his yellow golf.
From there I met Brian McDonah who promised to set me up with some sailing in the spring and then Mark Pothier made a similar promise. It was Mark's contact who called me first and who I ended up finding work locally through.
I changed from Thursdays to Tuesdays and Sundays to Saturdays over the next few years and tried to run with as many different groups as possible. In 2013 I was lucky enough to get an invite to the Las Vegas Marathon with a group from the HRC. What a blast! Don't worry John, Andrew, Leo, Roger, Mike, Ron, Bruce and Mark, the "what happens in Vegas..." statute of limitations hasn't expired yet!
When my domestic situation changed suddenly over Christmas a few years back I was fortunately taken in by Mike Kennedy. 2 years on, I now count him as family.
6 years on I am married to a Halifax local and moving back to Australia so that she can study there for at the next 4 years.
I have no doubt that the HRC is solely responsible for my success as an immigrant to Nova Scotia. The friends and acquaintances I have met here form my support network and I will count many of you as lifelong friends.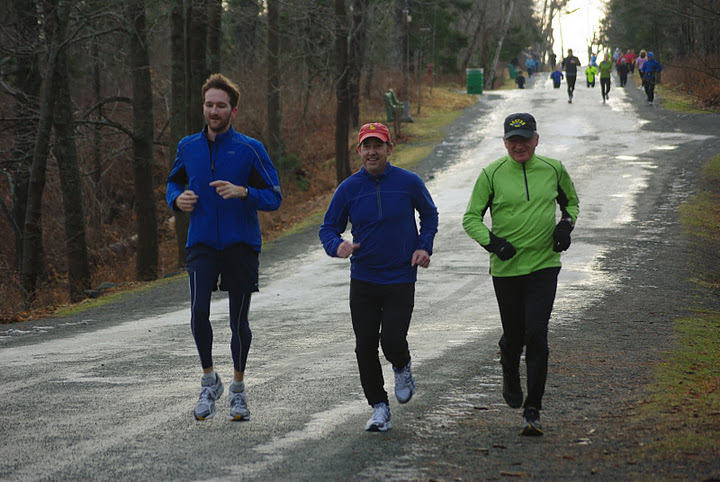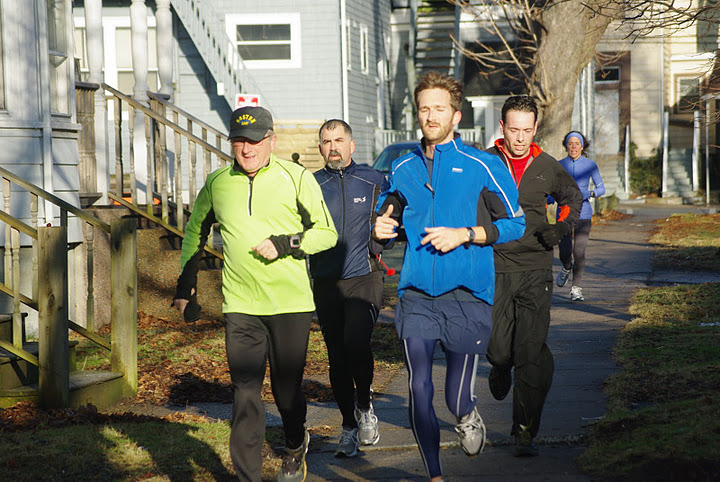 I plan on returning annually at a minimum and will be sure to drop in for several runs during these visits.
I want to thank the entire HRC community and bring to your attention the profound impact you have all had on my life here. You will all be greatly missed but definitely not forgotten.
Thank you all,
Stuart
PS: there is a room waiting for you in downtown Brisbane for the next 4 years. Please come and visit!